17 Aug

Accelerating Truth – FT#56
Show Notes
The Accelerating Truth Fallacy is committed when someone uses their own previous assertions as evidence or proof that those assertions are true.
Trump
We started out with these clips of Trump claiming with more and more certainty that Robert Mueller wanted to be his FBI Director:
Mark's British Politics Corner
Mark talked about this news report on immigrants arriving in Britain by inflatable dinghy:
Fallacy in the Wild
We talked about this series of clips from a BBC documentary about Lewis Carroll:
And we followed that up with this tweet:
Most likely Kamala leaked a made up story to Politico so that ppl could feel sorry for her. I doubt that came from Chris Dodd. The vetting team has kept a tight lid on the process. All the more proof that she can't be trusted. She brings nothing to the ticket & can't b trusted.

— Denise (@deniseparashac) July 27, 2020
Finally in this section we looked at a clip from the wonderful Be Reasonable podcast. (clip begins at 41.40)
Fake News
Here are the statements from this week's Fake News game:
We need someone sharp. I mean, you look at Joe Biden, or Sleepy Joe as I call him. He did an interview and he forgot the name of the — of the — of a very important person. You know who I'm talking about.
The worst is when he's in, like, Indiana, and he says it's great to be with the people of Florida and you have palm trees all over the place. But he does it all the time.
Most of the N95 masks were distributed during the N1H1. Now you know who says that, right?  N1H1 — who says that?  Sleepy Joe Biden. Remember? He said the N1H1, I said "Isn't it the other way around?"
Click below for the answer
Mark got it wrong this week, so now he's on 24/56, or 42.9%.
Sponsor!
This week's sponsor was Hopheads, a subscription box where you get 12 bottles of beer sent straight to your house!  Click here to sign up!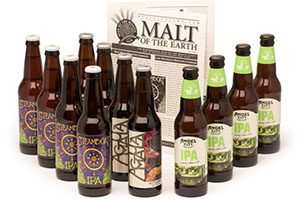 Lilo and Stitch is not a logical fallacy
We talked about this Facebook post and debunked a conspiracy theory using firsthand evidence!
The stories we really didn't have time to talk about
Joe Biden has finally picked a running mate and it's

Kamala Harris

(yay!). Since Joe will be the oldest President to be inaugurated next January, his Veep pick could be even more important than usual, and while I did say after the first Dem debate that Kamala would be the nominee, I'll take this as a consolation prize. Following the announcement, Republicans sprang into action, half of them claiming she's a terrible choice because she's the most liberal Senator by far, and the other half claiming she's a terrible choice because she's not nearly progressive enough to please the progressives. Jeez, it's not like this was completely out of the blue, they've had months to figure out exactly why they're terrified by the smart, strong, accomplished woman of color. Tucker Carlson did a whole segment on how ridiculous it was that people would actually expect him to pronounce her name right, but then that's Fucker Clarson all over, really.  Meanwhile, someone's been reading the old 2016 Trump playbook.  Trump campaign legal adviser Jenna Ellis is pushing the obviously bullshit  theory that Kamala isn't technically allowed to run for VP as her parents weren't US citizens. Seriously? Birtherism again? There's something similar about the people Republicans claim aren't American enough to be President, but I just can't put my finger on it…

Retired Army

Brig. Gen. Anthony Tata

, a novelist, former state government official and Fox News regular – which might indeed tell you all you need to know about the character of the man… no? Oh okay then there's all the now-deleted and since-regretted Islamaphobic tweets calling Obama a "terrorist leader" and referring to Islam as the "most oppressive violent religion I know of," among other less-than-uncontraversial statements. Anyway he's done the right thing and withdrawn his wish to be considered for the post of  undersecretary of defense for policy, fair enough hey. Yeah not through a sense of duty or decency though – the Senate Armed Services Committee cancelled his confirmation hearing literally minutes before it was due as "Members on both sides of the aisle have raised serious questions about this nominee." Not to worry though cos Trump just hired him as a temp, a freelancer, an agency worker if you will just filling in as the official "performing the duties of" the deputy undersecretary of defense policy. Which is NOT giving him the actual role, oh no, just doing the things he'd be doing if he was in the role which he isn't cos as Committee chair Jim Inhofe – a Republican even – said they "didn't have enough information about Tata to consider him for the position." Not so Trump – heck Tata's loyal, a bit dog-whistley, malleable – just his kinda guy, plus someone's gotta start making inroads into the record numbers of vacancies that've appeared in the defense department under Trump – hurry up and get older will ya Barron there's jobs need filling!!

Two weeks ago, the fake news game featured a clip from Jonathan Swan's

Axios interview

with Trump.  At that point, we'd only seen the trailer, but then they showed the whole interview and holy shit! If you thought the Chris Wallace interview went poorly, or the Person Woman Man Camera TV one, or the Lester Holt one where he confessed to obstruction of justice… Ok, Trump has a lot of terrible interviews to choose from is what I'm saying, but in this one he doubled down on his well wishes for Ghislaine Maxwell, questioned the effectiveness of the Civil Rights Act, lied about the number of people who attended his Tulsa Rally, complained that John Lewis didn't go to his inauguration, claimed that 'the manuals' say you can do too much testing for coronavirus, if only someone would read them, and said of over 150,000 American deaths,

"It is what it is"

. He also came prepared with a handful of loose printouts of charts that either a third-grader or Jared Kushner made, which cherry picked data and countries to show that the US is "lower than the world" if you only look at very specific categories, and told Swan

"You can't do that"

when he tried to compare per capita deaths.  The whole thing made one of his daily coronavirus briefings look well thought out.

When I was a kid in primary school at break time we used to go round in a throng arm in arm chanting "Join on – Army" and when we'd gathered enough people we'd have battles –

Ron de Santis

, who, as Florida's governor, let me remind you, is presiding over a state where the number of children with Covid-19 has gone up from 14,000 to 40,000 in the last month, is basically playing that game we played as 8-year-olds. In a pep talk/veiled threat he exhorted school staff to view the upcoming beginning of a new term like a Navy Seal operation against Bin Laden – and like the Seals surmount obstacles to bring coronavirus to justice – er no wait – to find a way to provide parents with a meaningful choice of in person instruction or continue distance learning. Notice he doesn't use "and" between the two choices, oh yeah and also notice that he's making a preposterous comparison – Osama Bin Laden – one guy in a compound, drones, night-vision, duh the Navy Seals, remote cameras, heavy weapons, vastly outnumbering deadly force etc etc. vs invisible highly transmissible even if asymptomatic, catchable and transferable between children and adults, oh and high-fatality-rate-yielding virus. Yeah meaningful choice? – I choose to keep the kids home til the numbers are zero thank you. Or til after the election when a more humane and person-centric policy might be in force!

After voting to acquit Trump, Senator Susan Collins said that she thought he had learned his lesson. As we keep finding out, the lesson he learned was that he can get away with anything, even when he publicly admits what he's doing. 

On Fox Business on Thursday

, Trump said that he would withhold additional funds from the US Postal Service because "They need that money in order to make the Post Office work so it can take all of these millions and millions of ballots… but if they don't get those two items, that means you can't have universal mail-in voting, because they're not equipped to have it." But withholding money isn't the only thing Trump is doing to destroy the Postal Service. Since he installed Republican donor Louis DeJoy as Postmaster General in June, DeJoy has slowed down mail delivery in at least 19 states, reorganised the structure of the Postal Service to centralize power around himself by reassigning or displacing 23 postal executives, instructed post offices to no longer treat election mail as first class, banned overtime, frozen hiring, and is

now removing mail sorting machines

from facilities around the country with no official reason or explanation given. Trump is openly trying to interfere with Americans' ability to vote. Perhaps we should listen when he keeps yelling about this election being rigged.

Within the development sector where I work USAID is known as a big hitter, with a $16.8 billion-dollar budget being used across the world helping developing countries tackle problems of hygiene, sanitation, gender equality, rights and freedoms. Somewhat ironic then that white house liaison, ex-white house liaison to USAID

Merritt Corrigan

was making comments about the US, her employer, being devoted "tyrannical LGBT agenda," and tweeting that "female empowerment is a civilizational calamity," among others. At the very least a poor fit role-wise at USAID I think you'll agree, so she got fired. At times like these we need a crusader for rights, and champion for the underdog, a hero who will stand up for the oppressed – exactly what Merritt thought when she contacted friend of the show how-come-we've-not-heard-from-him-he-musta-been-in-jail drum roll please – Jacob Wohl yaaaaay! Right buckle up: Wolh's here it's gonna get weird – Corrigan ex-dater of Wohl – yeah nor us? – sends tweets accusing high ranking members of White House and USAID staff of soliciting prostitutes as you do, she's due to turn up to Wohl-associate and fellow nut-job Jack Burkman's house for a presser – yeah guess what she doesn't show; Jack's unsurprised, she retracts her tweets and then says Wohl stole her phone and sent the tweets and states "Due to naivete and inexperience, I became involved with people who abused my trust, conned me, and claimed they were working in my interest. I became powerless in a situation, and I deeply regret not reaching out to people who knew better, or could help me." It's all soooooo familiar Merritt, you shoulda called us first we would have put you right straight away. Meanwhile Dyno-rodding Duo Burkman and Wohl continue to walk free to spread bat-shitness at large, "Quick to the BatShit" – but remember with incompetence and irresponsibility comes staggering insignificance.

Two weeks ago, on the day we recorded the last episode, former Presidential candidate Herman Cain died from coronavirus, which he most likely contracted at Trump's Tulsa Rally. If you only get your news from this podcast, and who can blame you, you'd be forgiven for not knowing that Cain was dead. Especially if you also follow him on Twitter. Because in a twist that just sums up 2020, Herman Cain is tweeting

from beyond the grave

! On Wednesday afternoon his account started tweeting out content attacking Biden and Harris as well as Michigan Governor Gretchen Whitmer, while still using Cain's name and avatar.  Finally, late Thursday the team now running the account changed their name and image to The Cain Gang, a bizarre name that apparently Herman chose himself.

Britpol – Only one sentence this week to explain Boris' activities – Highest excess death rate in the world?, impending deepest recession since 2008?, no sign of promised economic uplands post-brexit?, falling popularity in the polls?, no world-beating track and trace system visible?, no pay rise for medical key workers? Nevermind cos hey over there grrrr look at those 12 people fleeing from war-torn countries and aggressive regimes that our party supplied arms to, invading our shores in a sinking rubber dinghy live on TV dogwhistle pheep! We're still strong on immigration and the causes of right-wing voters!!  

Yeah Little Britain protect your dogs from getting their tiny delicate paws burned on the hot tarmac in the ever-empty playgrounds cos there's no plan for helping schools to be safely operational in 3 weeks time, but bomb those fucking kids in the inflatables to hell before they get here, grow up pay taxes and get a job as home secretary FERCHRISSSAKE!! I'm sorry, I do apologise, my mistake, two sentences.
That's all for this week, thanks for listening, and thanks also to our newest Patron, Wild Flowers!