17 Apr

Poisoning the Well – FT#23
Show Notes
Poisoning the Well is a kind of Ad Hominem fallacy where the attack on the person making a claim happens in advance.
By attributing negative traits to someone before they even have the chance to make their argument, the well poisoner primes the listener not to believe what they are about to hear. As it does not seek to address the actual argument at all, this reasoning is fallacious.
We started out with this from the Donald:
Then we talked about his desperate attempts to smear Mueller and his team.
In Mark's British Politics Corner, we talked about Theresa May turning on her own MPs before they turned on her:
And then we talked about Iain Duncan Smith calling Jeremy Corbyn a Marxist who supports Maduro:
In the Fallacy in the Wild, we talked about this clip from Mean Girls:
Here are the statements from this week's Fake News game, all of which were from Trump's insane, rambling CPAC speech:
1) Since the founding of our nation, many of our greatest strides — from gaining our independence, to abolition of civil rights, to extending the vote for women — have been led by people of faith and started in prayer.
2) Democrats won't stop until your taxes are higher, our borders are torn down, and illegal immigrants are allowed to vote — because that's really what they want in the end — but neither will we.
3) We need to get rid of chain migration, we need to get rid of catch and release and Visa Lottery and we have to do something about asylum and to be honest with you have to get rid of judges.
Click below for the answer
Mark got it right this week, so he's now on 36%.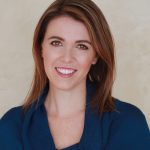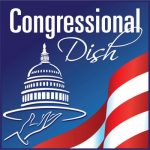 Then Jim talked to the brilliant Jen Briney from The Congressional Dish Podcast, which you really should be listening to if you want to know what's going on in Congress.
And finally, here are the stories we really didn't have time to talk about, because there's been such a lot of news!
Trump met with Border Patrol agents in Calexico last week, where he had a

message specifically for those seeking political asylum

in the US: 'Bring me your tired, you poor, your huddled masses, yearning..' no, wait, that's the wrong quote. He said 'We're full. Our country's full. Can't come in.' After urging agents,

on camera

, to violate international law, he allegedly told them behind the scenes to defy any judges that 'gave them any trouble'. After Trump left the room, agents asked their leaders for advice, and were told they should follow the law, instead of the President's instructions.  On the same trip, according to CNN, Trump told CBP commissioner Kevin McAleenan to close the border and told him he "would pardon him if he ever went to jail for denying US entry to migrants."
So

Kirstjen Nielsen

, whose legacy will be the

most heartless and lawbreaking immigration policy

the US has known in at least 70 years, wasn't heartless and lawbreaky enough for Donald Trump, who accepted her resignation Sunday evening so he can move immigration policy in "a tougher direction." 

Ooo..kay tougher than separating families?, putting kids in cages?, enacting a policy that a Quinnipiac poll in June 2018 found 66 percent of respondents are against? Have no sympathy for her saying how "she did her best" in "difficult circumstances" – it's the humans on the border we need to worry about, and I quote Lady Liberty herself those "huddled masses yearning to breathe free, the wretched refuse of your teeming shore."
The Washington Post

uncovered evidence of a Trump administration plan to release illegal immigrants into sanctuary cities as retaliation against Trump's political rivals.  The White House initially said that the idea had been floated and rejected but as usual, Trump took a giant shit on the official response and announced that he was totally thinking about doing it, saying "we'll give them an unlimited supply. Let's see if they have open arms". Aside from the fact that promising immigrants free trips to New York, Chicago and San Francisco probably won't discourage them, Trump probably didn't expect the

positive reactions from multiple mayors

such as Philadelphia's Jim Kenney, who said

"The city would be prepared to welcome these immigrants just as we have embraced our immigrant communities for decades."
See you all next time!